Investors have been debating this question for years. Purely in terms of investment, is it better to invest in the real estate market through the purchase of real estate stocks or real property? If you were hoping for a straight answer to this question, unfortunately there isn't one. There are so many variables involved that a universal answer to this question is simply impossible. Determining the best method of investing in real estate is going to largely depend on each investor's individual situation. In this article we will discuss the pros and cons of investing in real estate through stocks and by the purchase of real property. Hopefully after reading the article you will be better equipped to answer the question as it pertains to your personal situation.
Buying Real Property
When we say "real property," we are referring to the physical purchase of real estate. For the purpose of this article we are lumping all real property investments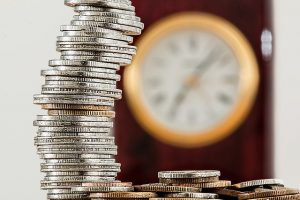 together. So everything from buying a small vacant lot down the street, to buying and renovating a major apartment building, fall under "real property." We understand that there are some problems with lumping so many investment strategies together-including that all the pros and cons mentioned below won't apply to every real property investment scenario-but for the sake of this article we had to make some generalizations. Okay, so let's dive a little deeper now into the pros and cons of investing in real estate through the purchase of real property:
Pros
You are in control
You are able to take advantage of skills you posses (construction, negotiation, etc.)- You can directly impact the value of your investment
You can leverage your investment at low interest rates
Tax breaks
Cons
High levels of cash required
Tends to be hands on
Low level of diversification
Investments are not liquid
If you are the type of investor who likes to be actively involved in their investments, then real property investment will be extremely attractive to you. While there are some passive real property investment strategies, most investment strategies involve a lot of hands on work. The best part is you can directly impact the value of your investments. You might also possess a skill set that can help you find or create successful real property investments. Perhaps you are a contractor or real estate agent by trade, or maybe you are just a visionary who can turn a dump into someplace that everyone wants to live-on a budget of course. These skills can give you a leg up in real property investment, and will likely make this avenue extremely attractive.
Probably the most exciting part of real property investment, though, are the tax breaks and ability to leverage your investment. What other investment allows you leverage 80% of the purchase price for 30 years at an interest rate under 6 percent? Not only that, but the government will then let you write off all the interest expense you pay on that loan, along with just about every other expense you incur on the investment.
There are drawbacks to investing in real property, of course. For most forms of real property investment you will need a significant amount of cash to get started. The exact amount required will depend on the type of property you want to buy, and how much the property costs. In addition to the high capital requirement, investing in real property doesn't provide much in the way of diversification. If you only have enough capital to purchase one property, you are essentially putting all your eggs in one basket. If that particular real estate market tanks, or if something goes wrong with the property, you are going to be in serious trouble-just ask all those Las Vegas and Phoenix investors who lost everything a few years back.
Lastly, a big negative to real property investing is that your investments are not liquid. Selling a piece of property can be a lengthy and costly process. If you need to have access to your investment funds in the event of an emergency, you definitely do not want to invest those funds in real property.
Real Estate Stocks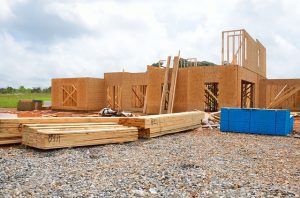 As with buying real property, there are various ways you can invest in real estate through stocks. Historically, one of the more popular ways to invest in real estate via stocks was to buy shares in home building companies like D.R. Horton (DHI), Lennar (LEN) or Toll Brothers (TOL). Today, investors have a lot more options thanks to the advent of real estate investment trusts (REITs). These companies take the proceeds from their stock sales to purchase real estate (or real estate related assets) according to the company's prospectus. The REITs are then are required by law to distribute a minimum percentage of their proceeds to investors (90% of taxable income). REITs are becoming an increasingly popular investment option, and offer investors a more diversified way to invest in certain segments of the real estate market. There are REITs that invest only in office property [i.e. Boston Properties (BXP), Brookfield Properties Corporation (BPO), etc.], REITs that only invest in residential mortgages [i.e. American Capital Agency (AGNC), Annaly Capital Management (NLY), etc.], and pretty much everything in between. There are even REITs that invest across several different real estate segments to give investors better diversification [i.e. Vornado Realty Trust (VNO), Colonial Properties Trust (CLP), etc.].
Now let's get to the pros and cons:
Pros
Low cash requirements
High level of diversification
Hands off
Liquid
It's easy
Cons
Other then choosing the company and timing the buy and sell of your stock, you have no control over your investment.
While there are an increasing number of investment options today, you are limited to what is available to the market.
There are a lot of positives to investing in real estate stocks, and for most people out there it is probably the best option for real estate investment. First and foremost, investing in real estate stocks is easy, and you don't need a lot of cash to get started. You don't need to have specialized knowledge to buy stocks today. A little bit due diligence performed online can give you just about all the information you need to select a good real estate stock. Or if you don't trust your investment ability, you can hire one of the thousands of professional advisors out there to help you. No matter which route you go investing in real estate stocks is considerably easier than investing in real property.
Don't have a lot of available cash to invest? Don't worry, you can start investing in real estate stocks with hardly anything. Setting up an online brokerage account is free, and buying and selling stock only costs a few dollars. That means even if you only have a few hundred dollars to invest, that is enough to get you started investing in real estate.
If you are an investor who has limited time to spend monitoring your investments, or if you have no desire to spend time on them, then stocks are definitely going to be a better fit for you. Also important for most people is the fact that real estate stocks are extremely liquid. If you need to access your cash, a simple click of a button can sell your stocks and deposit the proceeds into your bank account.
Conclusion
While there is no straight answer on whether it is better to invest in real estate via stocks or real property, hopefully listing out the pros and cons of each investment strategy has helped you to realize which route is the best for you. Before making any major investment decision, it is always advisable to seek consul from your trusted financial professionals (CPA, financial advisor, etc.). In the case of investing in real estate, this is especially true. You want to make sure you fully understand the tax implications, in particular, of any real estate investment before you move forward-good or bad.
Disclosure: I have no positions in any stocks mentioned, and no plans to initiate any positions within the next 72 hours.